WEST CHELSEA
Situated right on the Hudson River and adjacent to the West Village and the Meatpacking District, West Chelsea is one of New York's most vibrant neighborhoods. The area has long been famous for its restaurant scene, its bars and nightlife, and its art galleries that exhibit everything from old masters to avant-garde installations. The area is also home to two of the most iconic destinations the city has to offer: the urban Eden that is the High Line and the dazzling Hudson Yards.
This is an eminently liveable area, a place where you can leave your home at The Cortland and be at the local grocery store or your favorite café in a matter of minutes. Living on the waterfront is a truly enviable experience. Hudson River Park is a 500-acre, four-mile-long playground on both land and water, with tennis, jogging trails, basketball courts, skate parks, kayaking, sailing, and so much more—all just across the street from The Cortland.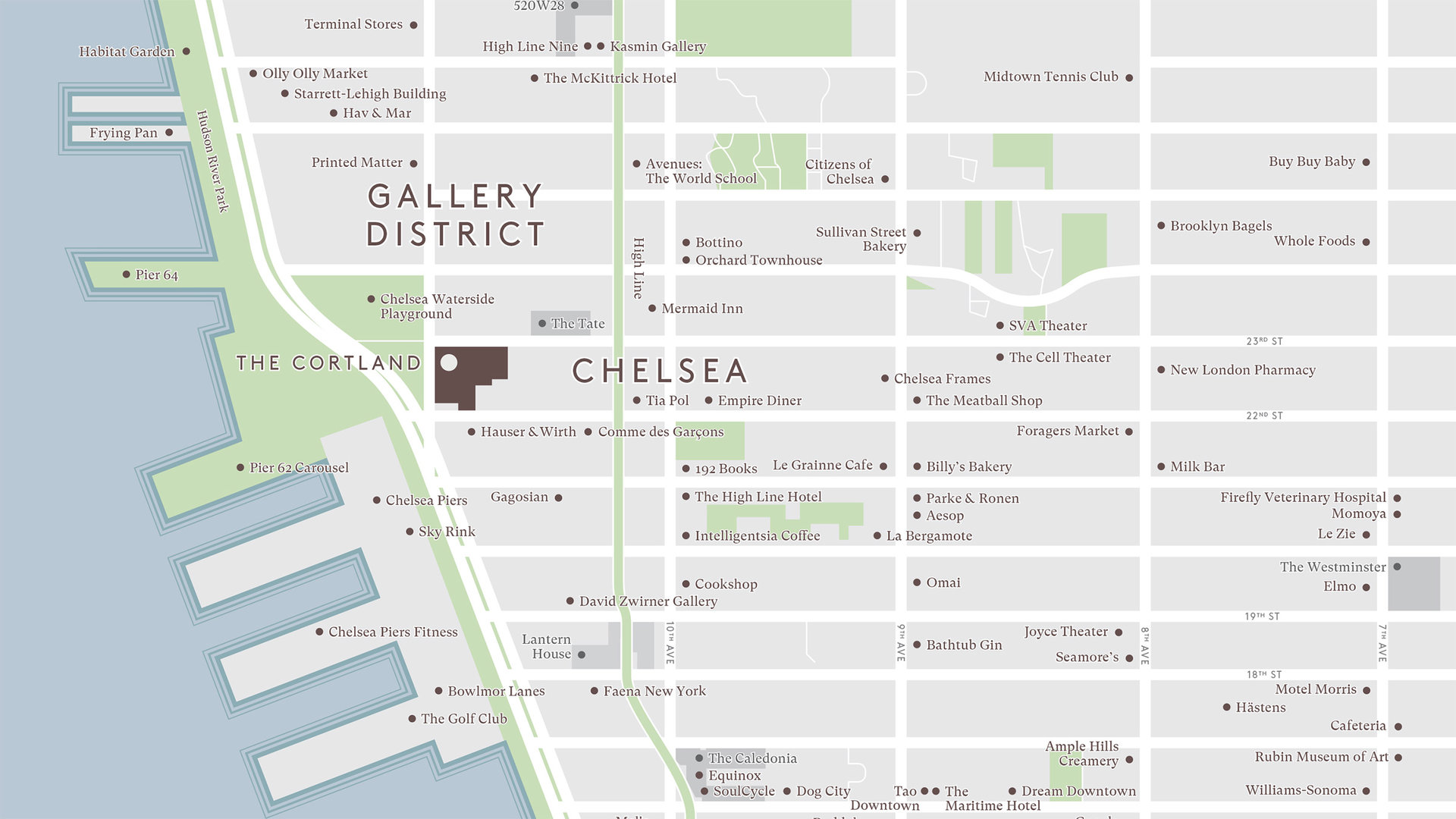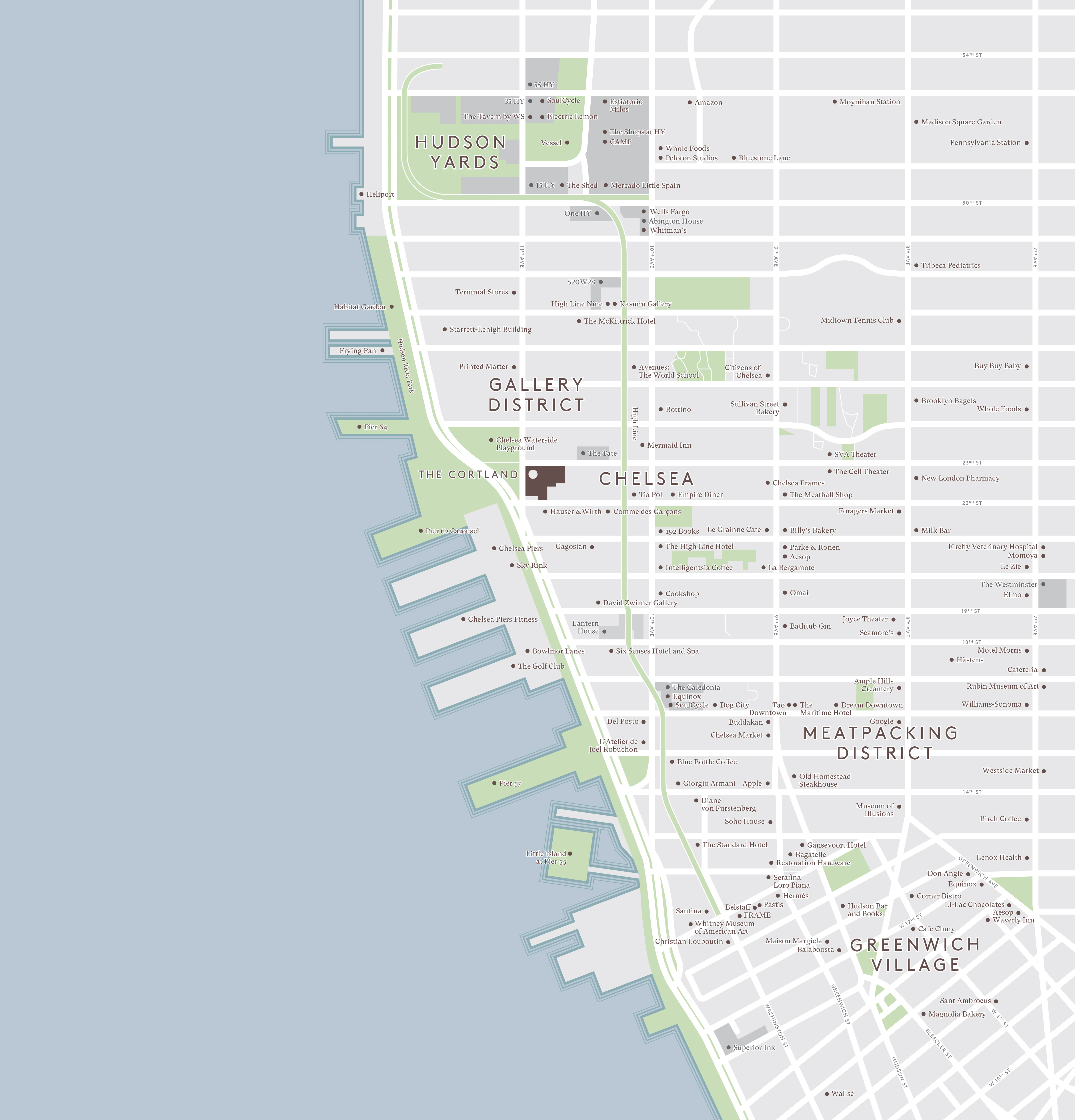 PARKS
The Cortland is just steps away from some of the city's best outdoor spaces and parks—from the newly opened Little Island on the Hudson River to the Chelsea Waterside Park playground and the many piers.
CULTURE
Culture is the heart of Chelsea. Proximity to state of the art museums like, The Whitney, and high end galleries like David Zwirner, there is no shortage of culturally rich destinations to explore in the neighborhood.
SHOPPING
The Cortland is situated perfectly in between Hudson Yards, the Meatpacking District, and the West Village, three neighbors that are sure to offer various tiers of shopping and retail experiences. While the immediate surrounding area of Chelsea can fulfill ones local, everyday needs with Chelsea Market, 192 Books and Foragers just blocks away.
DINING
With numerous established as well as new eateries, cafes and bars, West Chelsea is at the epicenter of all types of dining experiences. Local favorites such as Cookshop, The High Line Hotel, Motel Morris, Empire Diner, and Orchard Townhouse are sure to provide the delicious moments one might be searching for.
KIDS
The Cortland finds itself in a prime location in West Chelsea. With its close proximity to the 23rd Street station and other public transport, Cortland residents will have easy access to the city's most prestigious schools and city staples such as Times Square, Lincoln Center, Central Park, and the World Trade Center.
Families are also steps away from a plethora of places that allow kids to be active and outdoors such as Chelsea Piers, Clement Moore Park, and Chelsea Waterside Park.